Events
Entrepreneur-In-Residence: Don Parsons
Farley Center for Entrepreneurship and Innovation
2:30 PM
//
Ford Motor Company Engineering Design Center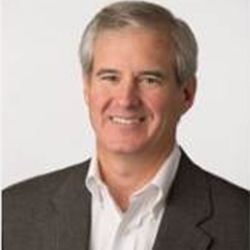 Have any questions about your startup? Sign up to talk with our Entrepreneur-In-Residence, Don Parsons, on April 28.
Don Parsons is an experienced venture capitalist, having spent the last 26 years investing in and helping grow technology companies. He is a seasoned General Partner of 4 Venture Capital funds totaling over $840 million in capital and has knowledge and/or oversight of over 140 private venture capital investments. He is a current or former Board of Director member of more than 20 companies.
Don is currently a member of the Venture Capital Group of Liberty Global, the largest international cable and Broadband Company with operations in over 14 countries. His current investments include: Revolv (sold to NEST/Google), EdgeConnex, Thuuz, Personify, Veniam and SundaySky.
Don previously founded Appian Ventures in 2002 and raised an $80 million venture capital fund that invested in 20 software and technology companies including LeftHand Networks (acquired by HP), Collective Intellect (acquired by Oracle), CareFX (acquired by Harris Corporation), AuctionPay (acquired by Global Payments), and Ping Identity.
Don founded Strategos Ventures, LLC in 2000 to make Angel investments in technology companies along with investments in venture capital funds. Angel investments include LeftHand Networks, Stratis Business Centers (acquired by Regus PLC), Lijit Networks (acquired by Federated Media), and Albeo Technologies (acquired by GE). Venture Capital Fund investments include Silicon Valley BancVentures, Vanguard Venture Partners, and Sequel Venture Partners.
Don also spent 11 years at Denver based Centennial Ventures, a venture capital firm managing over $600 million focused on media and technology investments. He invested or oversaw investments in Verio ($8 billion acquisition by NTT), HighGround Systems (acquired by Sun Microsystems), Raindance Communications (IPO, acquired by West Media), Cypress Communications (IPO), Pluto Technologies (acquired by AVID), and Tricord Systems (IPO).
Prior to his career in venture capital, Don was a Northwestern University Cooperative Engineer and then a full-time Product Design Engineer with IBM's Personal Computer Division in Boca Raton, Florida where he received a patent for innovative features of the graphics hardware (MCGA and VGA) for the IBM PS/2 line of computers introduced in 1987.
Don was a founding board member of Colorado's chapter of the National Association of Corporate Directors. He is the former President and Chairman of the Rocky Mountain Venture Capital Association and a former member of the Board of Trustees of the Graland Country Day School. Don holds a B.S. in Electrical Engineering from the Northwestern University McCormick School of Engineering and an M.B.A. from the University of Michigan Ross School of Business.
click to see full description

more
click to hide full description

less
Thursday, April 28, 2016 at 2:30 PM - 5:00 PM
Ford Motor Company Engineering Design Center Map
Farley Center for Entrepreneurship and Innovation